Lhasa, in this place closest to the sun, not only has high-intensity ultraviolet radiation, but also has a great temperature difference between day and night, and the heat and cold are very obvious. Such violent natural environment and climatic characteristics can easily cause sunburn, photoaging and other injuries to the skin, so that people here almost all have a face burnt by the hot sun. Therefore, Tibetan women need to give more love and care to the skin!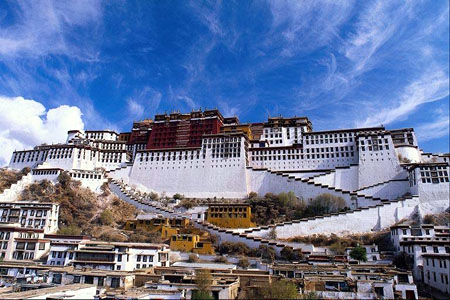 Love
Avene is the first medical professional skin care brand to enter the roof of the world, and the first medical beauty counter was also grandly opened in the Lhasa Grand Pharmacy in Lhasa, Lhasa. Lhasa women finally have the opportunity to experience the most outstanding quality of Yara. Efficient skincare journey. Avene - the source of soothing skin soothing, is the most intimate gift for women with sensitive skin in Tibet!
Responsibility
As the first medical skin care brand in France, Avene is a medical skin care expert with a background in the pharmaceutical industry. She has been committed to the development of pharmaceutical standards and technologies to produce skin care cosmetics, and to ensure the safety and effectiveness of the products. With its rigorous scientific attitude and strong scientific research strength, it constantly introduces new products to meet the needs of various skin care. Yara is also highly praised and recommended by dermatologists and sensitive skin care professionals around the world for its outstanding product efficacy and reliable safety.
Dedication
?? Creating a combination of skin health and beauty is a gift from Avène to sensitive skin around the world! In order to provide safe and efficient sun care for the officers and soldiers in Tibet, Mr. Kai Fang, President of Pierre Faber China, also donated a 200,000 yuan worth of Avene sunscreen products to the officers and men. Leaders from the Beijing Military Region General Hospital and the General Hospital of the Tibet Military Region attended the ceremony and expressed their gratitude to the Tibetan officers and soldiers for the Pierre Faber and Avene brands. The dermatologists and doctors from the major hospitals in Lhasa also attended the media. Share the joy together.
Avene Medical Skin Care Professional Sunscreen
The new safety sun protection concept: elegant MPI technology, pure mineral sunscreen molecules of natural mineral ultrafine particles, high light stability and tolerance, comprehensive resistance to UVA and UVB, safe and efficient.
Organic chemical sunscreen Tinosorb M, Tinosorb S has excellent light absorption, higher stability and transparent and light texture.
Pre-Tocophetyl Vitamin E is effective in blocking the damage of free radicals produced by UV rays.
Suitable for all types of sensitive skin: Avene Sunscreen White is a pure mineral physical sunscreen formula with high light stability and safety. The orange series combines physical and organic dual protection to completely isolate UV light.