The floor heating network Mr. Zhang, a resident of Shixianli, Hebei District, Tianjin, recently called: "Comrade reporter, I recently heard that the gas department is promoting the new technology of connecting stoves. , What is the difference between it and the previous hose connection? "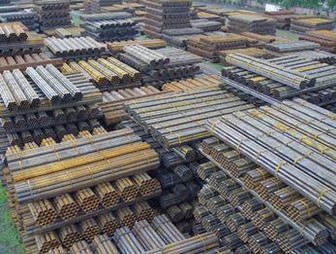 The reporter took the reader Mr. Zhang's questions to visit the relevant experts of the Gas Group. It is understood that from the history of domestic and foreign gas, since the gas stove, the gas pipeline and the gas stove are connected by hoses. After the hose has been used for a long time, if the bayonet is corroded or loosened, the hose will easily fall off. In addition, the hose will prone to aging and cracking after a long time. All of the above problems will cause gas leakage problems. Judging from the gas deflagration accidents in this city and other cities, it is basically caused by the falling of the hose. Based on the successful experience of promoting the connection of gas buckles in residential homes in Shanghai, Fuzhou and other cities, the City Gas Group started to build a new residential area in the city since 2005, and vigorously promoted the new technology of wire ties in connecting residential gas cookers.
Experts introduced that the so-called new technology of threaded connection to the stove is to use a new type of stainless steel metal hose thread connection to the stove, using one or both ends of the metal thread to connect with the gas stove, which increases the firmness of the connection and solves the problem of the hose falling off . In addition, the material used for the metal hose is stainless steel, which also increases the service life. The service life of the hose is two years, and the service life of the stainless steel metal hose is eight years.
After vigorously promoting the new stainless steel metal hose thread connection cooker technology, City Gas Group has also been welcomed by the majority of residents. So far, for more than three years, 150,000 residents in nearly 100 new residential areas throughout the city, including the R & F City and Sunshine 100 in Nankai District; Chunhe Renju in Hebei District; Haihe Xintiandi in Hedong District have used stainless steel metal hose The threaded connection to the stove, so far, has not occurred due to the use of threaded connection pipes to cause gas leakage and deflagration accidents.
Experts remind residents of the city that even residents who use threaded connection pipes should pay attention to ventilation when using gas, and pay attention to frequently checking for leaks at the connection parts of the stove. When doing hygiene, you must avoid hard objects hitting the screw connection tube. In addition, when installing stainless steel threaded connection pipes, residents must purchase products of famous brands. Never buy cheap and various miscellaneous brands or even fake threaded connection pipes to avoid being deceived and bring security risks to household gas .
A Mens Folding Umbrella is a Folding Umbrella made for gentlemen, businessmen and enthusiastic travelers. We carry the wide selection of mens folding umbrella from big size folding umbrella, auto open folding umbrella to auto open and closed folding umbrella. It has features you are looking for such as umbrella with windproof function, quick dry, easy to carry, fast open and more. You can source the best selection of mens folding umbrella here at hyadesumbrella.com. We offer a large section of umbrella designs, and made to order umbrellas to your exact specifications. Choose from a variety of mens folding umbrella to help your brand grow.
Our OEM services:
1. Customization logo/pattern printing from your design
2. Fabric colors selection from Pantone color book
3. Flexible in order quality
Material and Quality:
1. Fabric: you can use Cotton, Polyester, Nylon, Satin, Twill, Jacquard or Yarn-dye. Fabric coating are Black coating, silver coating and DuPont water repellent. We are not only using fabric in China, but also importing from Japan and Taiwan.
2. Handle: we have wide range of handles for you to choose. It has different shape and colors.
3. Frame: it features windproof, lightweight or heavy duty. We also provide different sizes of frame.
About us:
Let us be your Team to assist you through the technical development of your range and successfully transform your umbrella designs into a collection that sells.
We can assist you with all your technical information needs from initial idea to finished umbrella, with years of experience in Materials Parts Sourcing, Umbrella Manufacturing and Quality Inspection.
Our product range from a Straight Umbrella, folding umbrella, Auto Open And Close Umbrella, through to Golf Umbrella ; from Kids Umbrella ; from Mens Umbrella to Women's Umbrella.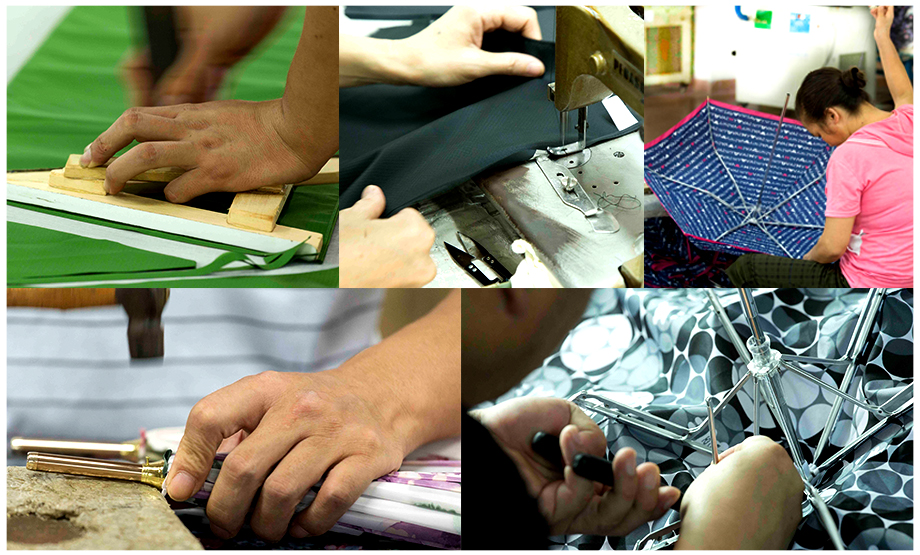 Mens Folding Umbrella
Mens Folding Umbrella ,Mens Auto Open Umbrella,Gents Folding Umbrella,Mens Manual Umbrella
Hyades Umbrella Co., Ltd. , https://www.hyadesumbrella.com